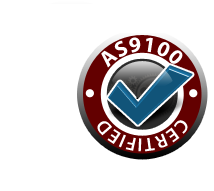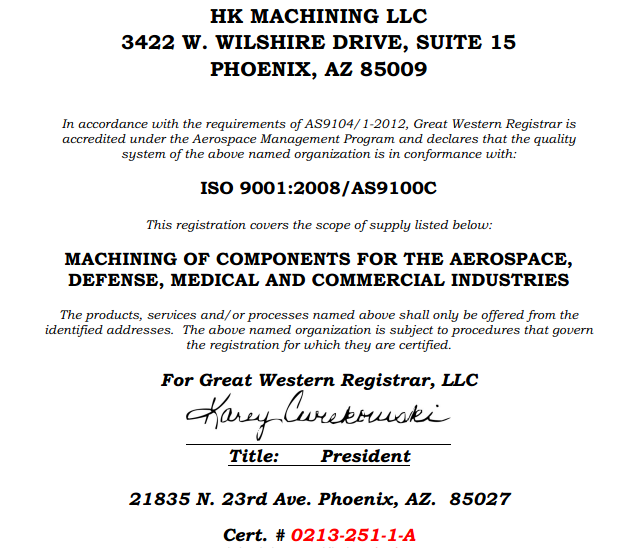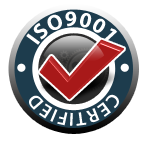 Dear Machined Parts Buyer,
HK Machining – a fast growing CNC aerospace job shop in Phoenix – would like to offer our manufacturing service for your machining needs. We offer precision CNC turning for diameters ranging just over (Ø20.0") and CNC milling with 4 and 5 axis capabilities.
HK Machining – has many years of combined experience with manufacturing Aerospace type grade materials including high temp alloys, stainless, composites, aluminium, bronze, and many plastics.
We offer high quality precision parts.

Manufacture production & prototype parts.

Service the Aerospace, Defence, Medical and Commercial--industries.

CNC lathes with bar feeders, CNC vertical and Horizontal           milling machines with 4 and 5 axis capabilities.

Short lead-times and competitive pricing.
We are continuously looking to expand our customer base and feel that we could be of great benefit to your company. At HK Machining— you will find a partner ready, willing and able to invest in win/win solutions you can count on.
Please feel free to contact us if you need more information about our capabilities. Or send your RFQ along with sketches or work prints (in paper or digital format) to us for a prompt quotation on your precision machining needs.
Respectfully,
Bill Do and Rick Harwood